Spa uniforms are available in an assortment of styles including tunics & tops, pants, dresses and more!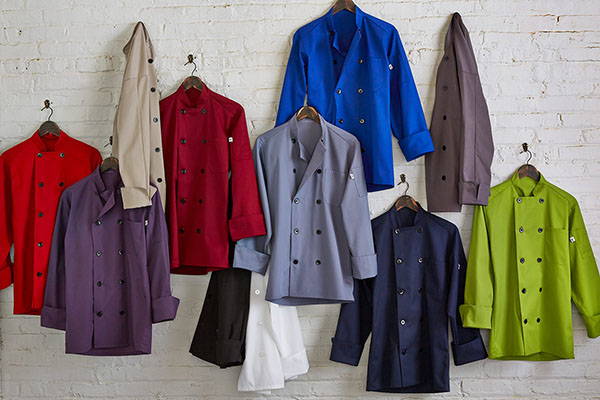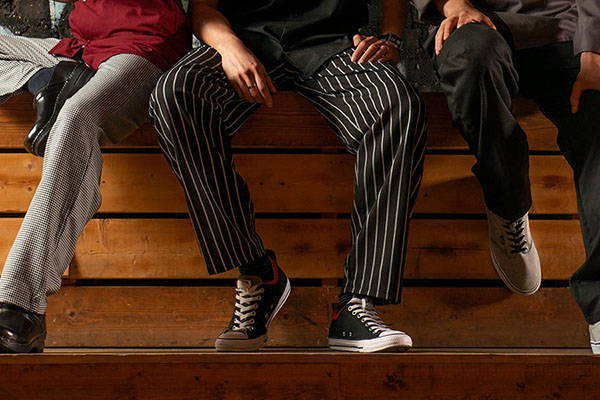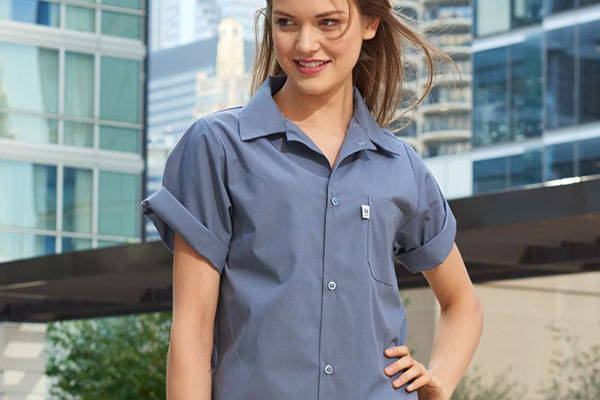 Spa Uniforms for Men & Women

In a spa environment, you always need to look your best and be professional. That's why it's important to always wear the right spa uniforms, which you can get from our uniform store. Our spa uniforms include tunics, tops, pants, dresses, bathrobes, accessories, and more.
You can choose from a wide range of sizes, colors, and styles, to choose the perfect working uniform from us. Our spa uniforms are very durable, lightweight and versatile; they are perfect for anyone looking to impress their guests while they attend the spa.
In addition to dresses, shirts, and pants, our uniform store also has slippers and footwear, tunics and tops, and even bathrobes. We have everything you need to enjoy your spa environment. You can sort products according to size, pattern, color, price, and more – to buy spa uniforms for your business.
A popular item is our Harriton unisex restore 49 oz. Scrub top. It comes in colors such as pink, blue, purple, navy, and red. It's lightweight, very comfortable, and very affordable to use. Colors include pink, blue, purple, khaki, red, green, and more. These tops are easy to use and very cheap to replace.
You can also consider the Maggie women's black eton jacket, which is very stylish and perfect with black trousers. It is available in white and black, and allow for a great look at a corporate lunch or a fancy evening invite. These jackets are made from polyester, with no vents and a solid pattern. Jackets should always fit you perfectly, while allowing enough room to be comfortable, and be an extension of your already-fabulous formal outfit.
If you are looking for tunics, consider our petrol blue women's uniform blouse. A uniform staple for professional women, this Petrol Blue Women's Uniform Blouse is made from performance blend poly cotton and finished with innovative Touchtex. Another option is our navy women's zip-front smock.


Stylish Pants
If you are looking for the perfect pants, look at our unisex restore 4.9 oz. scrub bottom. It is available in many different colors, such as aqua, pink, black, blue, purple, and more. It is made from cotton blend, with one pocket and very comfortable fit.
Workwear pants have been around for centuries, and they have always been practical. But shirts were also used to distinguish individuals according to their social standing; for e.g. maids and housekeepers did not wear the same shirts as wealthier individuals. Over time, these shirts have changed into modern, sophisticated dresses that are very effective.
Popular housekeeping pants include the women's white poplin pants, or the black drawstring men's housekeeping pants. They are very stylish and is made from a polyester and cotton blend.
Housekeeping pants are available in many different styles, as well as materials. When you buy these dresses, you can choose a style that matches your work environment, and you can choose a color that will complement any outfit. You can also have these dresses customized with your company logo and slogan, advertise your business and to allow your employees feel part of the.
Our pants are available in different styles, allowing you to choose one that suits you best. Our pants are made from the best possible materials, to ensure comfort, flexibility and value for money. You can speak to one of our expert sales reps for more information on the pants in our uniform store.
You should also make sure that you have the right footwear available. Your shoes should be comfortable, since you will be on your feet most of the day, working with customers. Choose shoes that are made from a durable, but comfortable material, to provide you with value for money, and durability.


Buy Spa Uniforms
When you are looking to buy spa uniforms, you should start by finding a comfortable fit. There are plenty of different designs available, easy for you to find the perfect uniform for your entire staff. You can ensure that your entire working environment is always clean and hygienic, especially with the right clothing easily available.
For your front desk staff, have a look at our range of business attire. We have blazers, jackets pants, shirts, neckwear, shoes and accessories. Our women's black poplin short sleeve open neck blouse is available in colors such as royal blue, burgundy, black and white.
We provide you with cost-effective embroidery and printing services, making it easy for you to brand your clothing. According to your business. It will also allow your patience immediately recognize your employees and associate with your business. It is a very cost effective marketing message, as you will have your clothing branded ones, but it will work for you for as long as the person wears it.
When you shop with us, you'll get personal attention, great prices, and superior durability. This means all-round value for you, which is always a great investment. We have a satisfaction guarantee too, and we provide a money back refund. We want you to be 100% satisfied with the quality of your purchase. If for any reason you are not pleased with your order, simply contact us via phone or email to receive a money back refund. This is just one of the great ways in which we put our customers first.
For more information about our spa uniforms, please don't hesitate to get in touch.